From rebellion, fights and a season in prison – to purpose, passion and professionalism.
(Ya, I thought that rhyme was pretty good too. You're welcome ;-)
All jokes aside, my story is definitely one of challenge and redemption. My sincere understanding of difficult times, combined with the knowledge of what it takes to get through it, makes me a fantastic mentor to many.
Read my story below to get a feel for who I am. Then check out our Extended Coaching Team and the Modalities through which we assist others in their transformative process. Looking forward to connecting. Thanks for being here.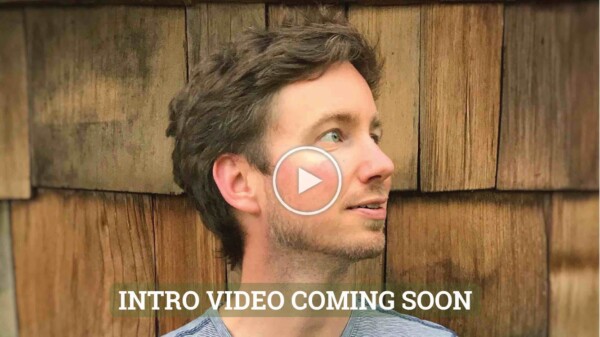 (the slightly long version ; )
So, I was born in St. Louis MO in 1985. (Yes, we're going back that far). I had a really fantastic childhood in a lot of ways: Close ties with family, lots of good friends, plenty of time in nature… But I also faced some pretty big challenges: My mother, though totally loving and incredible, was also a severe alcoholic and unknowingly caused a lot of trauma to me at a young age. I grew up with a mix of ADD and severe social anxiety, always in fear of being "too much" or "not enough," but somehow always ending up both at the same time.
These troubles eventually landed me in some pretty hairy situations throughout high school, where drugs and alcohol were being abused, and school work seemed like the least important thing in the world. First I was a grungy skateboarder, then a total slacker, and finally a fighter.
I ended up in jail at age 18. It was a serious wake up call, to say the least. My experience of being incarcerated was as horrifying as you'd imagine and will never leave my bones. It became blatantly obvious through this ordeal that punishing young men for being angsty in an ever more challenging world was: Simply. Not. Working.
I needed healing, direction, a sense of purpose, and a better understanding of my emotional underpinnings. (Looking back, I now realize that I needed a therapist and a coach. But life wasn't going to be that easy for me). I found ways to heal most of this on my own, but it took me over TEN years to do it, and came with a LOT of pain and heartache.
I remade myself after moving to the West Coast at age 22, and traveled the world for years, exploring healing modalities and more holistic ways of being: I created art, engaged in activism, learned permaculture and primitive skills, started several intentional communities, co-founded a turtle sanctuary in Malaysia, took a year-long counseling certification course in San Francisco, became a certified facilitator and conflict mediator, started an events company, sewed huge gathering tents from scratch, co-produced a 1,200 person arts festival for 5 years, engaged in years of therapy, produced a 350 person social change conference, curated hundreds of workshops, sat on the board of non-profits, raised over $200k through professional fundraisers, produced a world class 400 person conference on Orcas Island, and in the end came to know myself pretty damn well…
It's been fulfilling, and a beautiful ride for sure, but to be honest, I had a super challenging time along the way. Anxiety, doubt, apathy and depression were constant companions… But healing, learning and personal evolution were stronger companions by far! To this day I struggle and I grow alongside all these facets of my being, and strive every minute to be the Very. Best. I. Can. Be… Not perfect, but perfectly ME.
My calling now is to share with people like yourself all of the incredible experiences and resources I've gained over the years. I've developed and gathered so many life-affirming worldviews, frameworks, tools, and practices that I'm literally bursting at the seams when sitting with friends and clients. No matter what you're going through, there is healing, management, (even joy and transformation) possible! Trust me on this.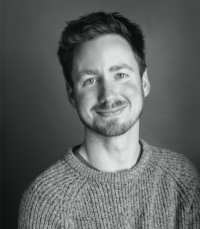 Our next steps together are to connect through a quick no-pressure "Exploratory Call," join our Free Group Zoom Calls, and enjoy the Free Resources offered here. Let me know how it's going and if you wanna dive deeper into anything in particular.
I'm here for you, and really glad you're seeking support… ~Ben
I've studied a well-rounded mosaic of modalities, and integrate a lot of it into my client work.
Feel free to ask me about anything below.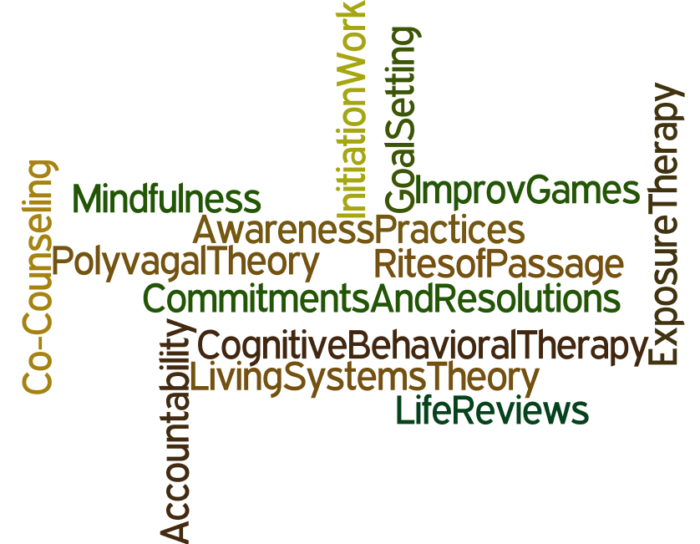 Our weekly group zoom calls (and sometimes even individual client sessions) are co-facilitated by trusted team members.
FREE Weekly Group Zoom Series!
Sign up below (if 18-25 & male-identified) and come hang out to see how you like it!
Starting Monday Nov 2nd @5pmPST – More info on "Group Calls" page.